A blog about Marinwood-Lucas Valley and the Marin Housing Element, politics, economics and social policy. The MOST DANGEROUS BLOG in Marinwood-Lucas Valley.
Saturday, December 2, 2017
"Hit the Road Jack. We are here from ABAG to rebuild your neighborhood."
by Tim Redmond : sfbg.com – excerpt
Regional planners want to put 280,000 more people into San Francisco — and they admit that many current residents will have to leave…
Social Engineering video
CLIMATE CHANGE AND "SMART GROWTH"
The threat of global climate change hasn't convinced the governor or the state Legislature to raise gas taxes, impose an oil-severance tax, or redirect money from highways to transit. But it's driven Sacramento to mandate that regional planners find ways to reduce greenhouse gas emissions in California cities.
The bill that lays this out, SB375, mandates that ABAG, and its equivalents in the Los Angeles Basin, the Central Coast, the Central Valley and other areas, set up "Sustainable Communities Strategies" — land-use plans for now through 2040 intended to reduce greenhouse gas emissions by 15 percent…
The notion of smart growth —
also referred to as urban infill
— has been around for years, embraced by a certain type of environmentalist, particularly those concerned with protecting open space. But now, it has the force of law…
And while ABAG is not a secret government with black helicopters that can force cities to do its will — land-use planning is still under local jurisdiction in this state — the agency is partnering with the Metropolitan Transportation Commission, which controls hundreds of millions of dollars in state and federal transportation money. And together, they can offer strong incentives for cities to get in line…
The vast majority of the housing that will be built will be too expensive for much of the existing (and even future) workforce and will do little to relieve the pressure on lower income people. But there is nothing whatsoever in the plan to ensure that there's money available to build housing that meets the needs of most San Franciscans.
Instead, the planners acknowledge that

36 percent of existing low-income people will be at risk for displacement.

That would be a profound change in the demographics of San Francisco…
(more)
THE NUMBERS GAME
Projecting the future of a region isn't easy. Job and population growth isn't a straight line, at best — and when you're looking at a 25-year window in a boom-and-bust area with everything from earthquakes to sea-level rise factoring in, it's easy to say that anyone who claims to know what's going to happen in 2040 is guessing…
But no matter which alternative you look at, two things leap out: There is nothing effective that ABAG has put forward to prevent large-scale displacement of vulnerable communities. And despite directing growth to transit corridors, the DEIR still envisions a disaster of traffic congestion, parking problems, and car-driven environmental wreckage…
THE DISPLACEMENT PROBLEM
ABAG has gone to some lengths to identify what it calls "communities of concern." Those are areas, like
Bayview Hunters Point, Chinatown, and the Mission, where existing low-income residents and small businesses face potential displacement.
In San Francisco, those communities are, to a great extent, the same geographic areas that have been identified as PDAs….
"The projections don't take into account social change," Jason Henderson, a geography professor at San Francisco State University and a local transportation expert, told me. "And social change does happen."…
Henderson argues that the land-use policy is flawed. He suggests that it would make more sense to increase density in the Bay Area suburbs along the BART lines. "Elegant development in those areas would work better," he said. You don't need expensive high-rises:

"Four and five stories is the sweet spot," he explained.
..
SIDELINING CEQA
ABAG and the MTC have a fair amount of leverage to implement their plans. MTC controls hundreds of millions of dollars in transit money; ABAG will be handing out millions in grants to communities that adopt its plan. And under state law, cities that allow development in PDAs near transit corridors can gain an exemption from the California Environmental Quality Act….
Under SB 375 and Plan Bay Area,
CEQA exemptions are available to projects that meet the Sustainable Community Strategy standards and are close to transit corridors.
And when you look at the map of those areas, it's pretty striking: All of San Francisco, pretty much every square inch, qualifies.
That means that almost any project almost anywhere in town can make a case that it doesn't need to accept full CEQA review.
The most profound missing element in this entire discussion is the cost of all this growth…


Instead of looking at displacement as inevitable, and traffic as a price of growth, the planners could tell the state Legislature and the governor that it's not possible to comply with SB375
— not until somebody identifies the big sums of money, multiples of billions of dollars, needed to build affordable housing; not until there are transit options, taxes, and restrictions on driving.
Because continued car use and massive displacement — the package that's now facing us — just isn't an acceptable option…
(more)
Short Takes: Tidbits on planning from around the Bay you need to know
Regional planning hits Chinatown
When regional planners at the Metropolitan Transportation Commission funded a study to create a bus-rapid transit system on Van News Avenue, they decided, in the interest of speeding the buses along, to allow only one left turn — onto Broadway.
That would turn Broadway into a much-busier thoroughfare — and have a huge impact on Chinatown, where there's heavy pedestrian traffic. That, Cindy Wu says, is one of the
problems with regional planning — it doesn't always consider the impacts on existing, fully developed neighborhoods.
Wu is a planner with the Chinatown Community Development Center and a member of San Francisco's Planning Commission. She's concerned that Plan Bay Area, with its macro focus, ignores the micro — the people who already live in communities that will feel the pressure.
Thousands of Chinese Immigrants may be displaced from one of the Oldest Chinatowns in American
"Chinatown is performing amazingly," she told me recently. There's low car use, high density … all the things ABAG seems to want. And yet, it's in the Priority Development Area, where new construction could lead to displacement. "It doesn't get to the neighborhood scale, where people will be forced to control the impacts of growth."
Gen Fujioka, policy director at CCDC, noted that the plans says people displaced from a San Francisco community like Chinatown can be accommodated elsewhere in the region. "Like that's an acceptable alternative," he said…
(more)

Many American families a few generations ago lived like this


Thrifty immigrants often live several families per apartment

Editor's Note:  We showed you three of Bridge Housing's family apartment complexes in San Rafael. Two of the complexes are in the Canal District which is largely populated by immigrants from Mexico and Central America. They tend to work in landscaping, agriculture, construction, cleaning. They are hard working community, many are undocumented living under the constant fear of deportation.

Entire villages from their old country will often live in the same apartment building , several families per apartment just as new European immigrants did in the last century. This study found that an average of 1.8 people per room in Santa Rosa among farmworkers. This means that an average two bedroom apartment will have 6 people. People often sleep in kitchens and living rooms to save money.

Marinwood Village is expected to have 83 apartment units of one, two and three bedroom units. It will be Bridge Housing's largest family complex in Marin County. It is not inconceivable that it will have a population of 600 people (300 school children) because of apartment overcrowding.
Those of us who have actually visited the homes of typical low income apartments in California know this is not an exaggeration. We also know that this community are industrious, rich in heritage, have a strong sense of family.

Pleasanton found that 3.1 children occupied each low income apartment, forcing them to build new schools. Dixie School District is over capacity now. Some classrooms have 28 children per teacher instead of the state standard of 18. Any addition of children will be very costly. It will require more classrooms, teachers and administrators or possibly a whole new school.

Whatever your conclusions about affordable housing in Marinwood-Lucas Valley, this article shows you a real world view of the living conditions of those people who will qualify for affordable housing in Marinwood Village.
*******************************************



The Indigenous Farmworker Study



Indigenous farmworkers throughout California face consistently appalling living conditions
Friday, December 1, 2017

By RICHARD MAROSI | Veracruz, Mexico

NOV. 26, 2017

Sixteen years ago, Mexico embarked on a monumental campaign to elevate living standards for its working-class masses.

The government teamed with private developers to launch the largest residential construction boom in Latin American history. Global investors — the World Bank, big foundations, Wall Street firms — poured billions of dollars into the effort.

Vast housing tracts sprang up across cow pastures, farms and old haciendas. From 2001 to 2012, an estimated 20 million people — one-sixth of Mexico's population — left cities, shantytowns and rural ranchos for the promise of a better life.


The program has devolved into a slow-motion social and financial catastrophe, inflicting daily hardships and hazards on millions in troubled developments across the country, a Los Angeles Times investigation has found.It was a Levittown moment for Mexico — a test of the increasingly prosperous nation's first-world ambitions. But Mexico fell disastrously short of creating that orderly suburbia.

Homeowners toting buckets scrounge for water delivered by trucks. Gutters run with raw sewage from burst pipes. Streets sink, sidewalks crumble, and broken-down water treatment plants rust. In some developments, blackouts hit for days at a time.

Inside many homes, roofs leak, walls crack and electrical systems short circuit, blowing out appliances and in some cases sparking fires that send families fleeing.Adela Blanco uses a broom to retrieve a basketball from an open pit of raw sewage near her home in Colinas de Santa Fe in Veracruz, Mexico. (Brian van der Brug / Los Angeles Times)
Streets sink, sidewalks crumble, and broken-down water treatment plants rust.

Shoddy workmanship caused this street to collapse after heavy rains, creating a hazard for residents of the Puerto Azul development in Ensenada, Mexico. (Brian van der Brug / Los Angeles Times)
The water treatment plant at Colinas de Santa Fe in Veracruz, Mexico, broke down shortly after it opened in 2007. Untreated sewage flows into a creek outside the development. (Brian van der Brug / Los Angeles Times)


The program cost more than $100 billion, and some investors and construction executives reaped enormous profits, hailing themselves as "nation builders" as they joined the ranks of Mexico's richest citizens.

Meanwhile, the factory workers, small-business owners, retirees and civil servants who bought the homes got stuck with complex loans featuring mortgage payments that rose even as their neighborhoods deteriorated into slums.

The Times visited 50 of the affordable-housing developments from Tijuana to the Gulf of Mexico. It also reviewed thousands of pages of government and industry documents, and interviewed hundreds of homeowners, municipal leaders, housing experts, civil engineers, construction workers and government officials.

The American housing crisis and recession a decade ago also were marked by regulatory failures, and the U.S. economy eventually recovered. But the crisis in Mexico has been deepening.

Conditions at the developments vary widely. While some meet basic standards, rapid decay is evident at developments in or near every major city: Failed water systems. Unfinished electrical grids, wastewater systems and other infrastructure. Parks and schools that were promised but never materialized.

Many developments were built far from employment centers on marginal land — wetlands, riverbanks and unstable hillsides — with scarce access to water. Local officials rewrote zoning laws and approved developments with little or no review.Weeds grow among electric meters on a dusty street in Huehuetoca, Mexico. Many homes in the Santa Teresa development are abandoned. There has been no running water for more than one year. (Brian van der Brug / Los Angeles Times)
Rapid decay is evident at developments.

Developers downsized homes — building about 1 million one-bedroom units as small as 325 square feet, which is smaller than a typical two-car garage in the U.S. Many families of six, seven or more live in these postage-stamp dwellings, sleeping in laundry nooks and hallways.

Builders have all but abandoned hundreds of developments without completing infrastructure, resulting in a patchwork of public services.

In developments without working streetlights, youngsters wield flashlights to navigate pitch-black streets. In those without trash-hauling, people burn garbage in vacant lots to deter rats.

Tree stumps are placed in open manholes to alert children to the hazards of poorly maintained streets. Residents of water-parched neighborhoods lock the lids of rooftop cisterns to keep thieves from siphoning water."It was a world of corruption."— Alberto Uribe
(See full report/video at the L.A. Times Here)
Thursday, November 30, 2017
Marc Levine was the deciding vote for the radical housing package that threatens to destroy Marin. He was jokingly threatened with physical violence if he did not comply.



Shocking account of the Housing Caucus in Sacramento and how the pressured Marc Levine. Thanks to his critical vote, builders will now be able to bypass CEQA and get "by-right" approvals on their housing projects which meets certain criteria.




This ANTI-DEMOCRATIC legislation is exactly what Gulf + Western would have wanted in the 1960s to develop Marincello in Marin Headlands. Other developments would have succeed along the Coast and no doubt Marin would have been indistinguishable from the East Bay.




The article is part of the fawning coverage of the YIMBYs and the housing caucus. YIMBYs are the astroturf front group of young millennials who are backed with big developer cash and the Bay Area Council. The article fails to mention this but if you follow the YIMBYs, you will always find high price advisors and attorneys from the Bay Area Council and big money developers.




The housing wars will become more intense in coming years but that won't matter to we the citizens who are committed to "Save Marin Again!"




Note: Assemblyman Levine voted against SB35 but voted YES to fund it with SB2. He tried to play both sides of the housing debate but no one is fooled by this deception.



Scott Lucas | Photo: Helena Price | November 29, 2017
For years, state lawmakers stalled on a landmark deal on housing. Then we elected these people.
Read more from the Power Issue here.
Standing at a podium in front of the Hunters View housing project in San Francisco, Governor Jerry Brown waxed paradoxical. "Too many goods," he mused, "create a bad. That's the paradox." He was referring, in his Moonbeamish way, to decades of well-intentioned regulations that, as a whole, had made housing in California more expensive and slow to be built. It is the crisis of our generation, and the governor whose career has spanned its inception and entrenchment was now taking a whack at solving it.
The 15 bills Brown signed on the morning of September 29 would, among other things, provide billions of dollars to build housing for poor people and force cities to streamline their approval of new construction, or face consequences. They were the product of years' worth of debate, frustration, and demoralizing failure, and nobody in the governor's orbit had the impression that they would provide a quick fix. The state's housing crisis, says San Francisco's freshman state senator, Scott Wiener, "has taken decades to create. It won't be fixed in a year." Still, some back-patting was in order.
Fourteen other members of the state senate and assembly joined Wiener on the folding chairs on the lawn in front of Brown, among them Berkeley state senator Nancy Skinner and San Francisco assemblymember David Chiu; also present were San Francisco mayor Ed Lee, Oakland mayor Libby Schaaf, and Los Angeles mayor Eric Garcetti, the lanky potential presidential aspirant who had to rush back south after the signing to be home for Yom Kippur. (San Jose mayor Sam Liccardo was supposed to be there, but his invitation literally got lost in the mail.)
Spread out around and behind the politicians were for-profit and nonprofi t housing developers, construction workers, union reps, pro-housing activists like Sonja Trauss and Laura Clark (leaders of the rising grassroots YIMBY—Yes in My Backyard—movement), members of the Hunters View tenant board, police and bodyguards, and political staffers. All present applauded as our ever-parsimonious governor signed into law, with one stroke of one pen, the 15 bills. "This is probably the biggest bill signing I've ever seen," Brown said. "Because it deals with a basic thing: shelter."
To reach the point of this master stroke required three years of intense negotiations that, right up until the last days of the legislative session in September, looked ready to fall apart. The legislature's leaders on housing, many of whom hail from the Bay Area, spent months writing the bills, cutting the deals, whipping the votes, and carrying the state's most ambitious reforms to housing law in decades across the finish line. Chiu, Skinner, and Wiener, as well as San Jose state senator Jim Beall, Ala meda assemblymember Rob Bonta, Oakland assemblymember Tony Thurmond, and Santa Monica assemblymember Richard Bloom, navigated a ropes course suspended above hostile local governments, NIMBYs, a tightfi sted governor, interest groups from every walk of life, and skeptical or hostile colleagues. At any moment, they could have failed. But through a mixture of tenacity, pragmatism, arm-twisting, and sheer luck, they did it—and here's how it happened.
You could start this story at any number of moments—after the Second World War, when the GIs and their families poured into a California that gave them, or at least the white ones, mass-produced ranch homes and generous mortgages, setting the expectation that the California dream included a backyard with a pool. Or in the '60s and '70s, when their children, stoked by anti-establishment fervor, practiced laudable antidevelopment politics, stopping the demolition of the Haight and a proposed landfi ll that would have choked the San Francisco Bay, among many other mega-horrors. Or in the ensuing four decades, when that reflexive rejection of development curdled into a sour buildnothing- near-me ideology that produced a cataclysmic housing shortage that drove their children out of the state.
But the most convenient place to start is in 2011, when Governor Brown led a successful eff ort to close the state's redevelopment agencies, which had poured around $5 billion a year into construction projects—some enlightened, some benighted— for decades. Although part of that money went to soulless suburban shopping malls, some of it went to building housing projects for low-income Californians. The assembly, under then-Speaker Toni Atkins, tried several times to revive the funding, to no avail. "At least six times," Skinner, who served with Atkins in the assembly, remembers.
Enter Chiu, the former president of the San Francisco Board of Supervisors, who in 2015, during his first term in the state assembly, wrote a bill that would have allocated $300 million to fund low-income housing projects. The legislature passed it, but Brown vetoed the legislation, saying that he would rather see such a spending request occur within the state's yearly budget than as its own bill. (Chiu was so new to Sacramento that, after the veto, he texted his staff to see about a legislative override—not realizing that it was a taboo that hadn't been breached since 1979.)
So the next year, Chiu cowrote a onetime $1.3 billion expenditure into the state budget, which, as part of the negotiations, was whittled down to $400 million. Relatively late in that cycle, Brown added a wrinkle. He would spend the money, but he wanted something in exchange: a stipulation, known as by-right, that would speed the time elapsed between proposal and picket fence by requiring local governments to automatically approve projects that complied with their zoning, rather than leaving it to the discretion of bureaucrats.
It was a quid pro quo that made sense strategically—progressive Democrats wanted the funding, and moderates wanted the legal change (and Republicans didn't have the votes to matter)—but the details of by-right proved too overwhelming for Chiu and the rest of the legislature to address in the waning days of last year's session. Activists couldn't get over the loss of local control over construction. Environmentalists worried that it would open the gates to construction in greenfi elds, on coastlines, and above fault lines. Labor unions had concerns about wages. Tenants' rights activists fretted that it could be used to bypass rent control. And plain old NIMBYs opposed the measure because it would push forward construction in, well, you know where.
That led to a tense summer in the capitol. "I was working furiously to see if there would be any possibility of salvaging [the legislation], but the two sides were too far apart," Chiu says. (It's true: I dropped by his Sacramento office last year, fi guring that I would write a story if a deal were struck, and could feel the tension breaking through Chiu's chipper demeanor. I could all but see him sweating in his suit.) Looking back on it this year, he acknowledges that he was stuck: "My staff and I compiled a list of all the issues we would have to address, but realized it was too wide a gap—a chasm—to cross," he says.
That chasm would close somewhat magically, with the results of a single election. Following the road map charted by Chiu in his 2015 victory over fellow San Francisco supervisor David Campos, Wiener eked out a similarly hard-fought win over board colleague Jane Kim in 2016. This signaled a tall mandate for the towering senator: In two successive contested elections (three if you count the mayor's reelection ), San Francisco voters had a clear choice on housing policy: Campos and Kim thought a moratorium on market-rate housing would mitigate the crisis, while Chiu and Wiener believed that increasing supply—of both subsidized and market-rate housing— would mitigate prices. Both times, a majority of San Francisco voters chose the candidate who believed in supply and demand—and demanded that Sacramento do something already.
Chiu and Wiener have been friends since law school at Harvard (Campos also attended at the same time). They both moved west in the late '90s, and they even worked together on an immigration case—Chiu as a nonprofit lawyer and Wiener working pro bono from a white-shoe firm, representing a migrant caught up in ICE's byzantine deportation process—before becoming elected officials. All of which is to say, they talk all the time: on the phone, in person, over texts. So when Wiener took office after the termed-out Mark Leno, he knew which part of the housing package would be his to carry—the by-right proposal.
Conditioned by strenuous debates he'd had over the past few years with Supervisor Aaron Peskin, the leader of the progressive faction in San Francisco, Wiener, along with his staff , drew up a list of every objection that opponents had thrown at him and figured out ways to defuse them all. As his fi rst action upon taking office, Wiener wrote a by-right bill synthesizing, he thought, as many of the reasonable objections as he could. He wasn't optimistic about its chances. "When I introduced that bill in December, I honestly didn't know if the bill would make it out of committee," he says. "I thought it might die in five minutes."
It didn't.
Wiener's was one of 130 housing bills that lawmakers fed into the legislative funnel this year. Among them was Skinner's SB 167, which proposed changes to the state's Housing Accountability Act, the law that YIMBY groups had used to sue the cities of Lafayette and Berkeley over their respective denials of housing projects. During the suits, Brian Hanlon, the then codirector of CaRLA—the YIMBYs' legal advocacy arm—and the groups' attorney, Ryan Patterson, drew up a list of changes to state law that would make it easier for activist groups to compel cities to build. Several of these became the basis for Skinner's bill, including stiffer fi nancial penalties for cities that had fallen out of compliance with the law that obliges them to approve developments that meet local zoning requirements. "If developers play by the rules," she said, "they should get a permit."
With the support of the YIMBYs and a coalition of more-established pro-housing groups, Skinner's bill sailed smoothly through the legislature, but Wiener's did not, even though some colleagues whom Wiener expected to be opponents, like San Mateo state senator Jerry Hill, turned out to be supporters. Wiener worked in his typically assiduous fashion to craft a bill, and had air cover from Nancy McFadden, the governor's powerful chief of staff , and the state senate's leader, Kevin de León. But trouble loomed in the Senate G overnance and Finance Committee, whose chair, Mike McGuire, opposed the bill, as did union lobbyists concerned about their workers' wages.
Just before the committee vote, Wiener, McFadden, and de León reached an agreement with labor that projects approved under the new law would pay a higher wage rate, and by a 4–2 vote with one abstention, the bill made it out. (McGuire voted no in committee and again on the floor.)
Meanwhile, in the assembly, Chiu was still pushing hard on his funding bill. "Before we even came back to the 2017 session, we had been working with the administration," he says. Since his compromise proposal had been halted in 2015, he'd held hearings across the state as chair of the assembly's housing committee—listening to migrant workers in Coachella, homeless veterans in Los Angeles, and apartment dwellers barely hanging on in San Francisco. As the legislative year began, Chiu and his committee staff began winnowing, ensuring that the fi nal product had something for all parts of the state. "If this had just been a Bay Area conversation, we wouldn't have had 15 bills," Skinner says
The trouble was, this wasn't the only major legislative lift that needed to be achieved this year. Brown most ardently wanted the legislature to pass an extension of the state's landmark cap-and-trade program, a pioneering effort to fight carbon emissions signed into law by Governor Arnold Schwarzenegger. If the lawmakers couldn't push cap-and-trade through, not only would it be a policy disaster; it would be a political embarrassment. The Republican amateur Schwarzenegger would have done what the dyed-in-the-hemp environmentalist Brown—who ran for president in 1980 under the slogan "Protect the Earth, Serve the People, and Explore the Universe"—couldn't.
So while the governor had said all along that he wanted a deal on housing this year, members of the legislature began to grow nervous that he didn't want it as badly as he wanted to continue to cap carbon. About two weeks before the final vote on cap-andtrade, on June 21, three assemblymembers— Chiu, Bloom, and Bonta—worked out a strategy to leverage the governor. They would get their Democratic colleagues to support cap-and-trade, but Brown had to assure them that he would back a housing deal. The three swelled to 30—a majority of the chamber's 54 Democrats. The next day, they marched into Speaker Anthony Rendon's office. Brown, on his way out from an earlier meeting, ran into them, looking taken aback.
Inside, the Speaker had two questions: Was the deal for real, and did they have the votes? It was, they told him, and they did. So the group then marched from the Speaker's offi ce back to the governor's offi ce in the center of the capitol. In that meeting, Brown agreed to work with them to compromise on the housing bills, and they agreed to support cap-and-trade.
Over the next two weeks, staff worked frantically to assemble the housing package, but as the cap-and-trade vote drew near, Chiu grew more nervous, fearing that the work was going too slowly. On July 5, he and five other members met with McFadden in Chiu's offi ce to air those concerns. She told them a deal was in sight. They weren't sure. But then, 45 minutes into the meeting, a staff er interrupted to inform them that a visitor had arrived. In walked Brown, who plopped himself down on a couch for the next half hour.
In the semiotics of Sacramento, this was a big deal. If you meet with the governor, even as a member of the legislature, you get on his calendar, and you go to his office. The governor doesn't come to you—he drops by legislators' offi ces about as often as the pope brings a casserole to the parish for the post-Mass potluck. Clearly, he was here to do business.
Chiu decided to strike, demanding that the governor issue a public statement before the vote committing him to permanent funding for affordable housing; a housing bond; a streamlining measure, presumably Wiener's by-right legislation; and accountability proposals like Skinner's. Brown agreed, and just before the Monday-evening cap-and-trade vote, his office put out the public statement. Then the legislature went into its summer recess.
Two weeks later, the deal was still about a dozen assembly votes shy of the two-thirds majority it would need. Holdouts included seven or eight moderate Democrats and four or five others facing tough reelection fights. The moderates were brought on board with new language that offered more money to local governments, leaving the four or five "target" members; the Speaker and the governor stepped in to round them up. It felt like a fait accompli—but it didn't work out that way.
On the day of the vote on his bill, Chiu organized his floor team of fellow lawmakers as if they were playing soccer. Of the eight members working with him, six played zone defense, roaming specific areas of the floor to make sure that the promised votes were delivered, while two played sweeper, wandering the floor to buttonhole anyone who wavered. A two-thirds vote in the assembly requires 54 votes to pass, and when the bill came up, the yeas immediately totaled 51. Three to go.
One holdout, assemblymember Rudy Salas, had a short, private conversation with the Speaker, then voted yes. Two to go: Marc Levine and Adrin Nazarian, both Democrats, and both with reputations for recalcitrance.
"I sent my sweepers to go find them," Chiu says. The sweepers came back to Chiu—they couldn't be found. So he went to the kitchen. Not there. The bathroom. Not there. He looked under the stall doors. Not there. The phone booths. Not there. "At this point," Chiu says, "the only place they could be was the portico," a covered area at the entrance to the assembly chamber. Although it's physically outside, the legislative rules consider it part of the floor, so members are allowed to go there during votes. That's where Chiu, joined by Bloom and Bonta, found Levine and Nazarian, standing on opposite sides, just taking in the fresh air—or at least pretending to. The entire housing package had come down to this.
As Levine remembers it, Chiu joked, "Marc, it looks like you're going to jump." Bloom then added, "If you jump, we'll grab your arms, cut them off, you'll fall down, and we'll take your bloody arm to your desk and hit the fucking green button." (Bloom declined to confirm this account.)
Although the Speaker later said to the TV cameras that no deal was cut, a Nazarian bill on net energy metering that had been held in the Assembly Appropriations Committee went up for a vote the next morning. (Brown ultimately vetoed it.) Whatever horse trading happened on the portico, after an hour, the two men returned to the floor and voted yes on the bill, opening the way for the rest of the package. The feeling among the victors, says Chiu: "Euphoria, and relief, and disbelief."
After the Governor's signing in September, Chiu and Wiener hosted a party at Mission Rock Resort, a bar on the waterfront. Much needed beers flowed. The lawmakers—and their staffs and supporters—felt they had earned it. Over oysters, the young YIMBYs hoisted drinks with older advocates who had been working in Sacramento for decades.
For Skinner, the victory marked a change 30 years in the making. "In the 1980s, the Bay Area embraced the greenbelt" to block sprawl, she says, but "we didn't embrace densification." But the work will continue for decades: A UC Berkeley Institute of Governmental Studies poll found that, thanks to housing costs, 51 percent of Bay Area residents are thinking of moving out of the state.
Days later, Wiener sat in the sunlight in his San Francisco office, overlooking the dome of City Hall. He was already figuring out what housing bills to introduce in the next session. He ticked them off one by one. "There is more to be done around protecting renters," he said. "The Ellis Act. Affordable housing funding, whether for homeless people or other types of low-income housing. We need to bring redevelopment back in an improved way. Changes to Costa-Hawkins."
He paused to take stock and then shrugged. "We've got more to do."

AP Photo/Jae C. HongIn this Saturday, May 16, 2015 photo, A Metro Expo Line train travels as traffic builds up on the 110 freeway in Los Angeles.

By JOEL KOTKIN and WENDELL COX | Orange County Register
PUBLISHED: August 27, 2017 at 12:06 am | UPDATED: August 27, 2017 at 8:42 am


Over the past decade, there has been a growing fixation among planners and developers alike for a return to the last century's monocentric cities served by large-scale train systems. And, to be sure, in a handful of older urban regions, mass transit continues to play an important — and even vital — role in getting commuters to downtown jobs. Overall, a remarkable 40 percent of all transit commuting in the United States takes place in the New York metropolitan area — and just six municipalities make up 55 percent of all transit commuting destinations.

But here's an overlooked fact: Transit now serves about the same number of riders as it did in 1907, when the urban population was barely 15 percent of what it is today. Most urban regions, such as Southern California, are nothing like New York — and they never will be. Downtown Los Angeles may be a better place in which to hang out and eat than in the past, but it sorely lacks the magnetic appeal of a place like Manhattan, or even downtown San Francisco. Manhattan, the world's second-largest employment center, represents a little more than 20 percent of the New York metropolitan area's employment. In Los Angeles, by contrast, the downtown area employs just 2 percent.

Transit is failing in Southern California

As we demonstrate in a new report for Chapman University, our urban form does not work well for conventional mass transit. Too many people go to too many locales to work, and, as housing prices have surged, many have moved farther way, which makes trains less practical, given the lack of a dominant job center. But in its desire to emulate places like New York, Los Angeles has spent some $15 billion trying to evolve into what some East Coast enthusiasts call the "next great transit city."

The rail lines have earned Mayor Eric Garcetti almost endless plaudits from places like the New York Times. Yet, since 1990, transit's work trip market share has dropped from 5.6 percent to 5.1 percent. MTA system ridership stands at least 15 percent below 1985 levels, when there was only bus service, and the population of Los Angeles County was about 20 percent lower. In some places, like Orange County, the fall has been even more precipitous, down 30 percent since 2008. It is no surprise, then, that, according to a recent USC study, the new lines have done little or nothing to lessen congestion.

This experience is not limited to L.A. Most of the 19 metropolitan areas with new mass transit rail systems — including big cities like Atlanta, Houston, Dallas and even Portland, Ore. — have experienced a decline in transit market share since the systems began operations.

Transit as social engineering

To achieve their transit goals, boosters in Southern California and other wannabe metros need to "elect a new people," to paraphrase German Communist playwright Bertolt Brecht. Desperate to force commuters onto trains, they feel compelled to foster a dense, "pack and stack" housing pattern that they feel might better fit the needs of expanding transit agencies.

Virtually all housing development proposals are required to be "transit-oriented," which seems bizarre, given the sector's declining market share. Meanwhile, poor people get degraded local bus service and ever-higher gas prices to accommodate a supposed surge of wealthier potential transit riders. This won't help them find jobs, either. In the Los Angeles metropolitan area, for a commute of 30 minutes or less, the average employee is within 60 times as many jobs by car as by transit.


Are there alternatives?

Rather than try to re-engineer the region, perhaps we should seek mobility solutions that can work. Building new rail lines — and, and even more absurdly, trolleys, which average a pathetic 8 miles per hour — will do nothing relieve traffic. More densification can be expected only to worsen congestion.

Arguably, the most promising step would be to encourage work at home. There are already more people working at home than transit riders in Southern California. Since 1990, home office use increased by eight times that of transit use, with virtually no public expenditure. Home-based workers, needless to say, do not receive subsidies.

Ride-hailing services such as Uber and Lyft, cited as a factor in the recent ridership declines in Los Angeles — and even New York — can also provide cost-effective solutions. Already, one local transit operator in suburban San Francisco has established a one-year pilot program to extend local transit service through ride-hailing, and canceled a lightly patronized bus route, reducing costs while providing quicker door-to-door service.

Furthermore, rapidly evolving autonomous technologies could speed up traffic along freeways. They may take time to gain widespread acceptance, but are likely to be in place well before the much-ballyhooed "build-out" of the Los Angeles rail system, which, in any case, cannot make transit commuting remotely competitive with the car, except, perhaps, for very few. Under any circumstance, autonomous technology seems likely to further weaken conventional transit.

Southern Californians need to demand transportation policies that accommodate them, not those that merely acquiesce to the urbanist fantasies of planners, politicians and developers. Decision-makers need to both embrace our geography and economic form and look for 21st-century solutions to 21st-century problems.

Joel Kotkin is the R.C. Hobbs Presidential Fellow in Urban Futures at Chapman University in Orange and executive director of the Houston-based Center for Opportunity Urbanism (www.opportunityurbanism.org). Wendell Cox is principal of Demographia, a St. Louis-based public policy firm, and was appointed to three terms on the Los Angeles County Transportation Commission.
Wednesday, November 29, 2017
Alkahest's vampire cure for aging experiment yields equivocal results
The trial was inspired by heterochronic parabiosis, a technique in which scientists grafted young and old mice together so that the animals shared their circulatory systems. The result was that the older mice's muscles, livers, hearts, brains, and other organs and tissues were rejuvenated significantly.
to see if infusing blood plasma from young people into patients suffering from mild to moderate Alzheimer's disease will improve their cognition. The company expects to enroll 18 patients in the coming trial, half of whom will receive infusions of human blood plasma donated by men under age 30 once weekly for four weeks. The other half will receive saline. The trial will chiefly focus on the safety of the treatment and compliance by participants. Additionally, researchers will compare both groups to see if those treated with blood plasma perform better on a number of tests for Alzheimer's disease and if changes suggestive of cognitive improvement can be identified in their brains.
In any case, the company announced, "We look forward to advancing our lead clinical candidate, a proprietary plasma fraction, as a potential treatment for mild to moderate Alzheimer's disease." Their proprietary formulation will largely contain growth factors found in blood plasma.
There are nearly a billion humans over the age of 60 on the planet today.

There will be more than two billion of them by 2050

. I hope to still be around then. I'm sure many critics of parabiosis hope to as well. If the tech bros of Silicon Valley want to offer up their bodies and their money in hopes of making that possible, why would any of us discourage them?
Why indeed?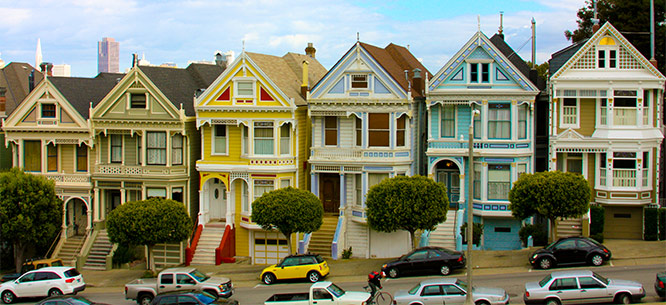 Why is housing in booming U.S. cities increasingly unaffordable to everyone but the wealthiest? In early September
The New York Times
published a provocative
op-ed
that answered this question from a market-oriented perspective. Drawing on their widely cited 2015 paper, "
Why Do Cities Matter? Local Growth and Aggregate Growth
," urban economists Chang-Tai Hsieh of the University of Chicago and Enrico Moretti of the University of California, Berkeley contended that "[s]ince the 1970s, a property-rights revolution—what critics call Nimbyism, from 'not in my backyard'—has significantly reduced the development of new housing stock, especially in cities where the economy is strongest," thereby driving prices up to their current astronomical levels. Moreover, by impeding worker mobility and recruitment, "too-stringent housing regulations in high-wage, high-productivity cities" have resulted in "slower economic growth, fewer jobs," "lower wages across the nation," and ultimately "forgone gross domestic product" of $1.4 trillion.
Hsieh and Moretti had reason to think that their op-ed would be well received. Since its publication two years ago, "Why Do Cities Matter?" has been routinely cited by influential purveyors of the market creed, including some with liberal credentials—among them the Obama White House, the California Legislative Analyst, Vox cofounder Matt Yglesias, and economist Paul Krugman. Two days before Hsieh and Moretti's op-ed appeared, Krugman opined in his Timescolumn that "Nimbyism is bad for working families and the U.S. economy as a whole, strangling growth precisely where workers are most productive."
Although they mention Boston, Seattle, San Francisco, and New York, Hsieh and Moretti home in on California and above all the Bay Area, where, thanks to challenges brought by "neighborhood groups," the "main effect today" of the "well-intentioned" but ill-used California Environmental Quality Act (CEQA) is to "mak[e] urban housing more expensive." The two economists applaud a controversial bill making its way through the California Legislature, SB 35, that "would significantly curtail municipalities' ability to delay urban housing projects that meet certain planning and environmental standards." With a closing nod to the "debate in Washington about the costs of regulations for economic growth," they aver that the reformation of "[e]xclusionary land-use regulations in our most dynamic labor markets" would primarily benefit America's middle class and thus deserves bipartisan support.
Their contrarian tone notwithstanding, Hsieh and Moretti only advance the neoliberal agenda that has dominated U.S. public discourse for forty years. That agenda is often construed as anti-government, a view that the op-ed's attack on zoning and CEQA may seem to confirm. But as indicated by the co-authors' endorsement of state intervention in local land use, "supply-side" pundits are not against government per se, only government that hinders market forces. Today, they're using the urban housing crisis as a pretext to roll back environmental protections, curtail local democracy, and deregulate, or more precisely, re-regulate land use in behalf of property and finance capital. The Times op-ed, however, isn't just another neoliberal diatribe. It significantly extends the case against regulation through its contention that zoning, a municipal function, has national effects.
See the Full Article
HERE
Tuesday, November 28, 2017
Supes hearing shows that affordable housing numbers are cooked, the crisis isn't getting better -- and part of the problem is too many tech offices
The Board of Supes Land Use Committee heard the latest on the housing crisis today, in the form of data showing how far out of whack the balance between market-rate and affordable housing is. And in the process, we learned a few things – and heard Sup. Sandra Lee Fewer make one of the most important comments I've heard out of City Hall in a while.
Fewer dared to challenge the official planning orthodoxy of decades, and ask: Is it possible that we grew and are growing too fast?
But first, the numbers.
The Planning Department presented a series of slides (you can get
more details here
) showing that over the past decade, about 21 percent of the new housing that's been built is affordable. That's about what we are going to see going forward, the department said.
Now: 21 percent is way, way less than we need (the city's own General Plan calls for closer to 60 percent to meet the real workforce housing needs). But it doesn't sound so bad – as long as you don't dig a lot deeper.
The total number includes the number of new affordable units, plus the number of units the city has bought or otherwise taken off the private market – minus the number of rent-controlled units lost to evictions and speculation.
The loss is a big number: 4,182 units, which is almost certainly an underestimate, since it doesn't include apartments where tenants were bought out and those buyouts were never reported.
But included in the plus-side figure is some 3,483 units of public housing that have been renovated. Good thing that the city is fixing up public housing, but as Sup. Aaron Peskin pointed out, that's not new affordable housing. That's existing affordable housing that we have repaired.
Some of those units, the department said, were in such bad shape they weren't habitable, and again, it's great they're fixed up. But those should have been added in the past to the minus side; at this point, they are not new affordable housing.
If you take those out, by my math the total percentage of affordable housing drops to about 13 percent.
So why are they even included in the first place? Sup. Jane Kim explained that the Mayor's Office insisted on it as part of a compromise that allowed the supes to hold hearings on the housing balance in the first place. "It was a political deal," she said.
The mayor, I gather, didn't want the numbers to look as bad as they are.
The
Rent
Board's data shows that 497 apartments were taken out of the affordable housing stock in the past two years when landlords bought-out tenants instead of evicting them. That, of course, only includes the past two years; before that, buyouts weren't recorded. And many still aren't.
Then, housing activist Calvin Welch noted, you really have to consider the 10,000 apartments that have been turned into short-term rentals with
Airbnb
. Since the city counts about 8,816 affordable units added to the housing stock, the
Airbnb
figures put us way, way in the red.
This is clearly not a sustainable situation.
The planners pointed to a few factors that have created this situation – and, in a remarkable nod to economic reality, one of the slides showed that a big part of the problem is the demand side, not the supply side. The city, and the region, have seen a huge influx of people making very high salaries; in fact, while the price of housing rose 98 percent, the total income in the city rose about 90 percent.
But as Fewer notes, those pay hikes didn't trickle down to most local workers. Cops, teachers, and other city workers – the people who make the city function every day – saw about two percent pay hikes. Most of the new income came, she said, from "imported workers."
Sup. Jane Kim – again, moving away from modern market orthodoxy, promoted by the Mayor's Office and City Planning Department, argued that housing should be "fully regulated" and not seen as a commodity that can generate great wealth. "If you want to make a ton of money, don't go into housing," she said.
That was refreshing.
Fewer was even more refreshing.
"I am looking at these charts and it looks like we are making the problem worse," she said. "Not everyone in the city is making more money. We are importing people who are displacing people. If we continue to build office buildings we are always going to be here.
"I don't know who is going to teach your children, who is going to protect our streets?"
She asked the Planning Department: Does planning even use the housing balance to approve or disapprove projects (short answer: No).
Then she asked the question that so many city officials never even discuss:
"What if we just stopped building office space to attract high-wage workers who are imported by companies that don't hire San Franciscans?"
What if we really looked at the demand for housing as much as we look at the supply of housing? What if we said: The Twitter Tax Break, the ongoing approval of office buildings, the conversion of industrial space to tech offices … what if that was all a mistake? What if we need to slow down the job growth, since much of it doesn't, and never did, benefit existing unemployed San Franciscans?
The question, of course, was never answered. The Mayor's Office and the Planning Department define growth as the city's top economic development goal.
But if you look around at the misery we heard over and over at the hearing, the endless stories of long-time San Franciscans who are getting evicted, tossed out of their communities, their lives destroyed by the greed that comes with uncontrolled growth … you could easily get the message that the Mayor's Office and the Planning Department are badly, brutally, painfully wrong.
Most of us see sustainable development as helpful. In fact, sustainable development planning is costing people their property values and the grant money planners provide usually comes with strings that further limit property owners' rights while recasting the social makeup of your community.
Monday, November 27, 2017
The future of America's suburbs looks infinite

AP Photo/Reed SaxonBanners advertise new townhomes in the foreground as work continues on dozens of new homes in the distance in the Los Angeles suburb of Santa Clarita, Wednesday, Aug. 24, 2005.
32 COMMENTS
By JOEL KOTKIN and ALAN M. BERGER | Orange County Register
PUBLISHED: November 18, 2017 at 8:00 pm | UPDATED: November 19, 2017 at 10:31 am


Just a decade ago, in the midst of the financial crisis, suburbia's future seemed perilous, with experts claiming that many suburban tracks were about to become "the next slums." The head of the Department of Housing and Urban Development proclaimed that "sprawl" was now doomed, and people were "headed back to the city."

This story reflected strong revivals of many core cities, and deep-seated pain in many suburban markets. Yet today, less than a decade later, as we argue in the new book that we co-edited, "Infinite Suburbia," the periphery remains the dominant, and fastest growing, part of the American landscape.

This is not just occurring in the United States. In many other countries, as NYU's Solly Angel has pointed out, growth inevitably means "spreading out" toward the periphery, with lower densities, where housing is often cheaper, and, in many cases, families find a better option than those presented by even the most dynamic core cities.

Reality check: What the numbers say

Less than a decade since the housing crisis, notes demographer Wendell Cox, barely 1.3 percent of metropolitan regions live in the urban cores we associate with places like New York City, Boston, Washington or San Francisco.

Counting the inner ring communities built largely before 1950, the urban total rises to some 15 percent, leaving the vast majority of the population out in the periphery. More important still, the suburban areas have continued to grow faster than the more inner-city areas. Since 2010, the urban core has accounted for .8 percent of all population growth and the entire inner ring roughly 10 percent; all other growth has occurred in suburban and exurban areas.

Much of this has been driven by migration patterns. In 2016, core counties lost roughly over 300,000 net domestic migrants while outlying areas gained roughly 250,000. Increasingly, millennials seek out single-family homes; rather than the predicted glut of such homes, there's a severe shortage. Geographer Ali Modarres notes that minorities, the primary drivers of American population growth in the new century, now live in suburbs. The immigrant-rich San Gabriel Valley, the Inland Empire, Orange County and their analogues elsewhere, Modarres suggests, now represents "the quintessential urban form" for the 21st century.

Where the action is

Some maintain that as they have become more diverse, suburbs have become the largest geography for poverty. This is indeed true, and unsurprising, given the hugely larger share of population in suburbs, but poverty rates in suburbs remain roughly half those in core cities.


Overall, what suburbia dominates is the geography of the middle class. All but four of top 20 large counties with the highest percentage of households earning over $75,000 annually are suburban, according to research by Chapman University's Erika Nicole Orejola. One reason: Most job growth takes place in the periphery. Even with the higher job density of downtowns, the urban core and its adjacent areas account for less than one-fifth of all jobs, and since 2010 this pattern has persisted.

Some urban cores, such as Manhattan and San Francisco, dominate many high-wage sectors, notably media and finance, but much tech growth remains clustered in low density regions, whether in Silicon Valley, Raleigh-Durham, north Austin or Orange County. Urban theorist Richard Florida has found that suburbs generate the bulk of patents; in fact, three-quarters come from areas with less 3,500 people per square mile, less than half the density associated with urban centers.

The final argument

Those who wish to demean suburbia often claim that suburban living is more unhealthful than living closer to the urban core. But the County Health Rankings project reveals that residents in suburban metro counties enjoy lower rates of premature death (years of potential life lost before age 75) than those who live in other types of counties, including urban ones, and a better health-related quality of life. Moreover, lower density development allows suburbs to save cities from themselves by providing the ecosystem services for cleaner air, water storage and absorption, and solar energy production high density cities are ill-suited to provide.

Suburbs, being spread out and largely car-based, are often attacked as being disproportionate creators of greenhouse gases linked the climate change. However, research being done for the first time on the household scale suggests that urban cores and exurbs may produce more GHG than suburban areas. This will certainly be the case when electrified autonomous cars hit mass market. Autonomous intersections alone could produce an estimated 20 to 50 percent less carbon dioxide, because there would be fewer idling cars and jack-rabbit starts, suggests Remi Tachet des Combes, a mathematician who created robot-intersection models while at the Massachusetts Institute of Technology.

New technology, as well as the growth of work at home, can create the basis for more sustainable suburbs, and, if estimates from the consulting firm Bain are correct, enough momentum that by 2025, more people will live in exurbs than in the urban core. Ultimately the future of suburbia need not be as dismal as the critics suggest, but one that forms a critical, even preeminent, part of the nation's evolving urban tapestry.

Joel Kotkin is the R.C. Hobbs Presidential Fellow in Urban Futures at Chapman University in Orange and executive director of the Houston-based Center for Opportunity Urbanism (www.opportunityurbanism.org). Alan M. Berger is co-director of the MIT Leventhal Center for Advanced Urbanism and co-editor of Infinite Suburbia (Princeton Architectural Press).