'Nobody My Age Can Afford to Stay Here Forever'
London billboards are sharing the stories of people moving both to and from the rapidly changing city. Some of them are quite painful to read.
Why do people choose to move to London? And why do they choose to leave? A new project exploring these questions is currently playing out in an unlikely venue—two advertising billboards in the center of the U.K.'s capital. Called London is Changing, the project is run through a
website
that invites people who are moving into, out of, or across London to share the reasons and emotions behind their migration. These messages are then displayed on the billboards, hopefully giving passers-by pause for thought as they walk or drive.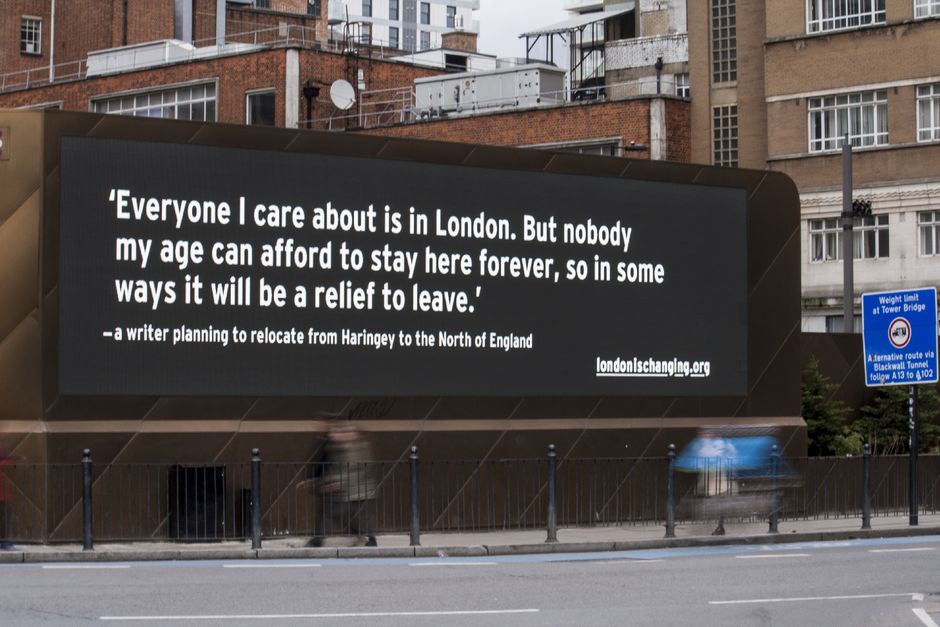 The project is the work of communication design lecturer
Rebecca Ross
, who traded for use of the electronic display units in lieu of payment for some consulting work she did for the billboard company. The results of her call for submissions make for compelling, surprisingly nuanced reading. While most of those taking part so far have been leaving rather than arriving, Ross hopes that greater publicity for the project (which runs through 2015) could help spread the word to a wider pool of people.
Even now, contributors' reactions don't fit comfortably into one camp. Some sound justifiably embittered by London's intern culture and dodgy landlords. "What creativity can there be when only money can buy you your next opportunity?" asks a freelance filmmaker relocating from West London to the Netherlands. "I have had to move four times in the last two years because of unscrupulous landlords, rent increases or nightmare housemates," protests an arts worker moving from expensive Southwest London to the cheaper Northeast.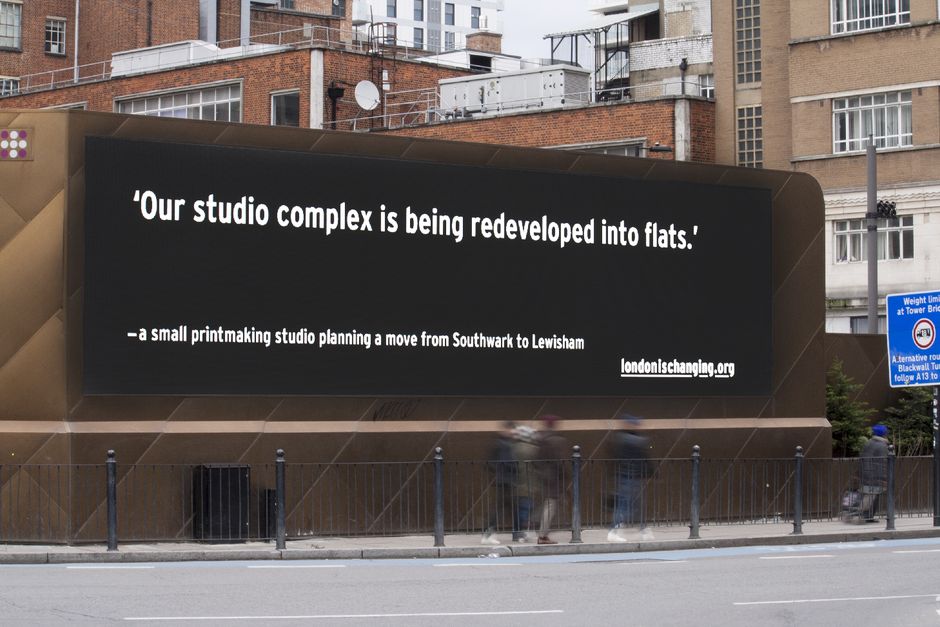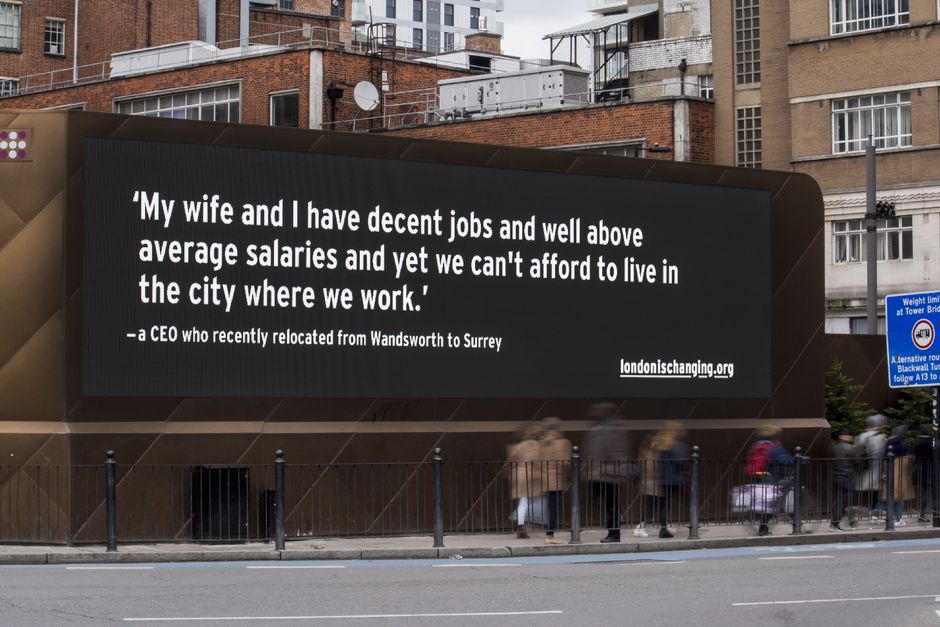 Others seem lucky enough to have more control over their choices. "I wanted to live within walking distance of a cinema, a decent restaurant or a bookshop!" says a civil servant who moved from the edge of the London region to the inner borough of Greenwich. "By selling up I can clear my mortgage and live on my pension," declares a retired naval officer who is himself leaving Greenwich and traveling outwards. And while some who have already left the city seem delighted to be free of the place, others look back wistfully to its diversity and choices. For some, London's allure is largely in the past. "It's not the city I knew. It doesn't feel like it's for people like me anymore. It's a hell of a lot richer and duller," says a student relocating to the South Coast. A graphic designer heading for the English Midlands sounds rather more regretful. "As a gay woman, I love the anonymity of the capital—it's tolerance and diversity has made life very comfortable."
All round, the messages capture the alluring but frustrating pressure cooker atmosphere of a city going through rapid change. You can read a full transcript of all the billboard messages displayed so far
on this page
, or keep scrolling to view more.