Senator wants the federal government to investigate the extent to which the short-term lodging market actually consists of commercial rental firms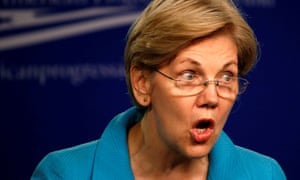 Senator Elizabeth Warren's plea to the federal government: 'We are concerned that short-term rentals may be exacerbating housing shortages and driving up the cost of housing.' Photograph: Gary Cameron/Reuters



Senator Elizabeth Warren has urged the federal government to investigate Airbnb and other short-term rental companies in a move that experts say marks an unprecedented step in US lawmakers' formal scrutiny of the "sharing economy".

The progressive senator from Massachusetts, who has taken on a high-profile rolein the presidential race, co-signed a letter to the Federal Trade Commission (FTC) on Wednesday, requesting that the agency "study and quantify" the extent to which the short-term lodging market consists of "persons or firms acting in a commercial manner by renting out entire residences or multiple residences simultaneously".

Analysis How a failed attempt to get porn off the internet protects Airbnb from the law
The story of Airbnb's current battle with San Francisco over regulation actually begins with a senator who prayed to control 'the pollution' of internet porn

The letter, which also raises concerns about racial discrimination through Airbnb, lends weight to some of the central criticisms of the controversial home-sharing tech company, which has faced an intensifying backlash in recent years.

It is the latest example of how lawmakers are turning their attention to the practices of tech firms in and around San Francisco, which are propelling an economic boom but raising challenging questions for regulators.

Opponents argue that Airbnb, a platform that allows users to rent out their homes to strangers, is aggravating housing crises in cities across the country by flooding markets with short-term rentals and, as a result, reducing much-needed affordable housing.

While Airbnb claims that many of its users are occasionally renting out rooms to make extra cash, some experts who have studied the limited data available argue that the platform is allowing people to operate sophisticated hotel businesses while dodging taxes and other key regulations.

Warren's letter – co-authored by senators Brian Schatz of Hawaii and Dianne Feinstein of California – states that the distinction between "commercial" operations on Airbnb is "critical to Congress and state and local lawmakers as we seek to assess the wide-ranging impact of the short-term rental industry".

"[W]e are concerned that short-term rentals may be exacerbating housing shortages and driving up the cost of housing in our communities," the lettercontinues.

"Furthermore, we are concerned that communities and consumers may be put at risk through violations of sensible health, safety, and zoning regulations under state and local law."

The senators' inquiry, which mentions Airbnb competitors HomeAway, VRBO and Flipkey, also notes complaints about the alleged "widespread discriminationagainst African-American guests" by Airbnb hosts. On Twitter, black users have recently shared stories of facing rejections from potential hosts with the viral hashtag #AirbnbWhileBlack.

While Airbnb has fought with numerous local governments working to adopt stricter regulations, including its hometown of San Francisco, the senators' letter appears to be the first formal step by federal lawmakers to launch a serious inquiry into the company's operations.

"The fact that they've written to a federal agency is hugely significant," said Steven Hill, a critic of the sharing economy, who has written about the consequences of companies like Airbnb and Uber avoiding regulations.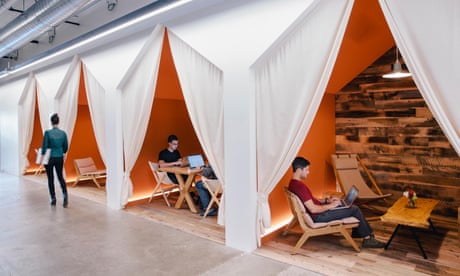 'Tech tax': San Francisco mulls plan for taxing the rich to house the poor


"It reflects the reality that Airbnb has been 'disruptive', as they like to put it, not only in good ways, but in bad ways, too," Hill said. "It's a corroboration of what myself and other critics have been saying – that this is not just an enterprise where you let someone rent out a spare room and make some extra money. This has become a major commercial enterprise."

The letter cites data that supports this argument.

In New York, the attorney general found that "commercial users", meaning those with three or more unique units, accounted for a disproportionate share of the revenue generated from Airbnb rentals. The 2014 report also indicated that 72% of Airbnb units in New York City appeared to violate state and local law, the letter notes.

The letter further questions Airbnb's reluctance to release data and its seemingly inconsistent collection of taxes.
Advertisement

"We believe the FTC is best positioned to address this data gap in an unbiased manner."

Warren, who has been rumored to be a potential vice-presidential candidatepick of Hillary Clinton, has previously raised concerns about the impact that the "gig economy" is having on workers.

The FTC did not immediately respond to a request for comment.

Chris Lehane, head of policy for Airbnb, defended the company's record in a statement on Wednesday.

"The vast majority of our hosts in Massachusetts, California, Hawaii and across the county are middle class people who depend on home sharing as a way to address economic inequality," Lehane said, arguing that many hosts "depend on the on the extra money they make from home sharing to make ends meet".

He added: "We welcome any opportunity to work with lawmakers and regulators who want to learn more about how home sharing helps the middle class address the issue of economic inequality."