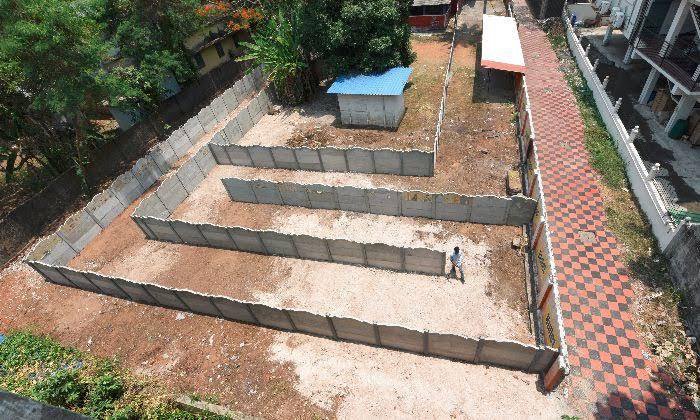 The bar is now, technically, over 500 meters from the street.
By Cara Giaimo
APRIL 14, 2017

6,844


Last December, India's Supreme Court banned alcohol sales within 500 meters (about a third of a mile) of national and state highways. Meant to reduce drunk driving, the law bothered many of the country's hotel, restaurant, and bar owners, who saw only two choices: move their establishments, or lose vital revenue.

The employees of Aiswarya Bar—located 150 meters from Highway 17, in Kerala—saw a third option. A few days before the law went into effect, they began building a small maze out of prefabricated concrete walls, leading from the building's entrance to the street. When they finished, the distance from barstool to road had stretched three times its original length.

"We have constructed an extended way to reach the bar," Aiswarya's manager, Shiju P., told the Times of India. "Now it is 520 meters from the highway."

"A walk before and after a drink will actually be good for health," a neighboring vendor, who is considering a similar strategy, added.